Profile

Echoes of Me
by Echo: Faith, Jay, John (J.C.), Max, Kiddy, Yana, Rat/Rachel & Katyana
This journal should be viewed with discretion.
Free Account
Created on 2010-09-06 17:01:15 (#603371), last updated 2010-12-16 (353 weeks ago)
6 comments received, 25 comments posted
27 Journal Entries, 39 Tags, 0 Memories, 8 Icons

About

Mini Bio


Firstly, the disclaimers: I am not a mental health professional. I am not a doctor. I am a clairvoyant, a tarot card reader, jewelry maker, hypnotherapist, a blogger and part-time web designer. I'm a student of life, any thing I write about here with regards treatment is just things I've come up with through trial and error which have worked for me with regards to my various mental states and health conditions.

In this journal I write, and will continue to write about my faith, finding my faith, sorting through my religious beliefs, experiences with certain faith/belief-based communities, my beliefs in correlation with and without them and so on, as well as my explorations of my mind and it's mental state, and sorting things out so that I can live peaceably within my own house and my own mind, how it is to live with "strange" mental conditions and states, and health problems.





You can call me "Echo" others know different names for me. I'm female. I'm taken. I have a child. I'm old enough to be out of college and graduated with a degree.
I'm a fire sign with water accents but most of the time I come across to people as a water or air sign, maybe that's because of other things which go on.
In 2002 I was diagnosed with fibromyalgia, and in 2008 I was diagnosed with Multiple Personality (Disorder).
It's dealing with those things, parenthood and life in general that occupy most of this journal. In July 2008 I decided to unlock this journal, given I was writing semi-openly on another blog about these things anyway, but anything to do with my family, photos, pictures, in depth discussions is locked still, for obvious reasons.







If you don't like what you read and get offended it's your own funeral. I saw something nifty on a site that applies, "Flames will be used to light the ritual fire and roast marshmallows."

Why do I say these things?

Because I know some of the things I write about will tend to push buttons. My beliefs are considerably not mainstream, and I'm endeavoring to be frank with myself as well as others. Someone else once said, "Opinions are like assholes," and frankly I know I have it in me to be an asshole. I just used to not let that portion of me out, now I don't care.


This journal can be easily summed up by saying that you shouldn't add me to your friend's list if you have a problem with: homosexuality, parenthood, bisexuality, alternative religions (paganism, otherkinism, reincarnation), mental disorders (multiplicity, obsessive compulsive disorder), chronic illness, alternative therapy (homeopathy, acupressure, acupuncture, hypnotherapy, herbal medication).


As it is even if you add this journal and don't have a problem with these things I will probably not add you back for a while, because I like to keep the friends-locked things on this journal to a circle of people that are known and trusted.





Books: 'Memoirs of a Geisha' by Arthur Golden, 'Song of Ice and Fire' (series) by George R. R. Martin, 'Ringu' (trilogy) by Suzuki Koze, 'Chronicles of Narnia' by C.S. Lewis, Collective works of Edgar Allan Poe, Collective works of Terry Pratchett.

Television: Firefly, Buffy, Angel, Drive, Wonderfalls, The 4400, Bones, Battlestar Galactica, House, Supernatural, Aeon Flux, Dollhouse, Drop Dead Diva, LOST, True Blood, Terminator, Chuck haven't been able to get into the new season, Weeds, United States of Tara

Movies: Ringu, Predator, Terminator 1 & 2, Starship Troopers, Fifth Element, Kill Bill, Drag Me To Hell, Hellboy, Running Scared, Wanted, From Hell, Ninth Gate, Face/Off, Memento, Sin City, Descent, Evil Dead 1 & 2, Army of Darkness, The One, Versus, Ronin, Crank, Boondock Saints, Sweeney Todd.

Anime/Manga: Saiyuki, Full Metal Alchemist, Evangelion, Sailor Moon, Silent Mobius, Gundam Wing, Ghost in the Shell, G Force.

Video Games: Devil May Cry (series), Final Fantasy X, Final Fantasy XII, Resident Evil (series), Katamari Damacy/We <3 Katamari, Tombraider (series).




Recommended:
WitchVox
Kinhost.org: Encouraging Internal Community
Otherkin.net
Just Another Otherkin
The Crisses
Asatru Alliance
Asatru Folk Alliance
Visitors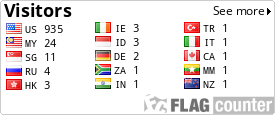 Icons: See Userpics for Info. If I have your icon and it is uncredited please let me know.


Connect
300.14
,
abuse support
,
acceptance
,
aesir
,
air
,
alternative
,
alternative healing
,
alternative lifestyle
,
alternative medicine
,
anime
,
anthony stewart head
,
asatru
,
astrology
,
aura reading
,
aware multiples
,
bad wolf
,
beads
,
beadwork
,
bipolar
,
blogging
,
body piercing
,
buffy
,
chronicles of narnia
,
co-consciousness
,
coming out
,
coping methods
,
crystals
,
death metal
,
did
,
discworld
,
divination
,
doctor who
,
dragons
,
dreams
,
earth
,
fantasy
,
fetish
,
fibromyalgia
,
fire
,
firefly
, functional multiple systems,
functional multiplicity
,
george r. r. martin
,
ghosts
,
goddess
,
good friends
,
gordon ramsay
,
goth clothing
,
gundam wing
,
happiness
,
harry potter
,
healing
,
healthy eating
,
healthy multiples
,
healthy multiplicity
,
heathen
,
himym
,
his dark materials
,
horror
,
hypnosis
,
imagination
,
individuality
,
industrial
,
inner peace
,
inner worlds
,
invisible disabilities
,
japanese horror
,
jewelry making
,
kitchen nightmares
,
life after death
,
littles
,
loop
,
lost
,
lucid dreaming
,
magic
,
manga
,
memories
,
mental health
,
metal
,
metaphysical
,
miyazaki
,
mpd
,
multiple personalities
,
multiple systems
,
multiples
,
multiplicity
,
mythology
,
occult
,
old ways
,
otakukin
,
other worlds
,
otherkin
,
paganism
,
paranormal phenomena
,
past lives
,
pendulums
,
piercings
,
plural systems
,
plurality
,
poetry
,
pop
,
psychic
,
ptsd
,
red dwarf
,
reincarnation
,
religion
,
ringu
,
rocky horror picture show
,
runes
,
sailor moon
,
samhain
,
scars
,
science fantasy
,
science fiction
,
scrying
,
self-help
,
serenity
,
sleeping disorders
,
soulbonding
,
spells
,
spiral
,
spirituality
,
steampunk
, support network,
survivor
,
survivors
,
tarot
,
tarot reading
,
tattoos
,
the f word
,
torchwood
,
trauma
,
water
,
wolves
,
writing

People
[View Entries]

Communities
[View entries]

Member Of (3):

Subscriptions (5):

Administrator Of (2):

Feeds
[View Entries]

Subscriptions (0)

Linking
To link to this user, copy this code:
On Dreamwidth:
Elsewhere: